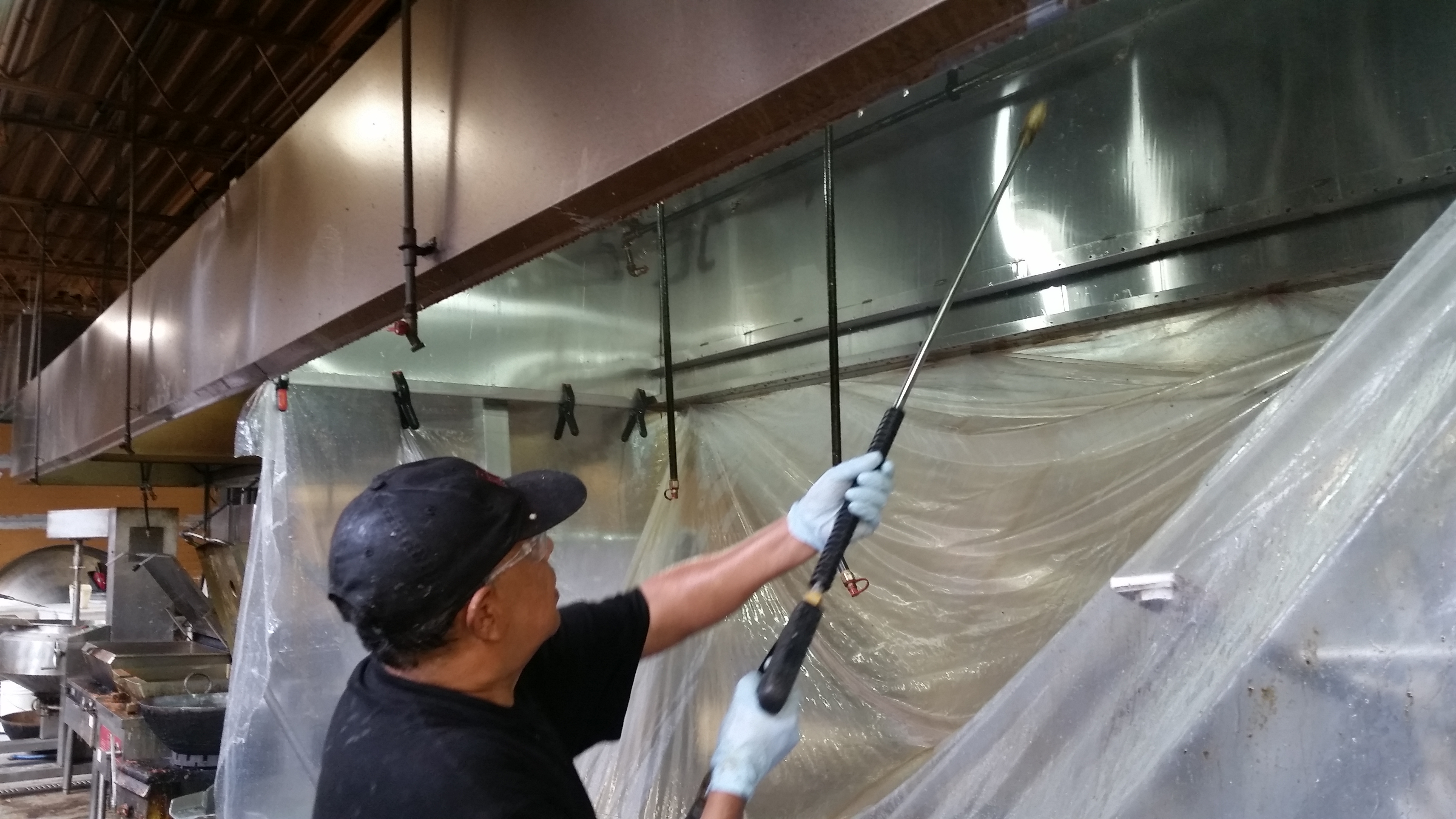 Services
Why go with Grease Monk-eh? We specialize in high-pressure, kitchen exhaust and grease trap cleaning and used oil collection and know your equipment inside and out. We take the highest care in servicing your equipment with safety and thoroughness in mind.
Our certified, highly trained team will take care of all your needs and concerns and keep your equipment spotless.
Kitchen Exhaust Cleaning & Maintenance
Kitchen exhaust hoods can become a fire hazard if not cleaned regularly. We provide a thorough cleaning of your hood, fans, ducts and filters. We remove all grease and grime from all surfaces and then polish all stainless steel surfaces. We also provide roof-top cleaning of fans and oil residue, build-up prevention solutions and maintenance. We guarantee all our work will pass inspection. We service fan belts as well.
Filter Exchange & Sales
We can remove your existing filter, exhange it for a new one and provide cleaning and servicing.
Grease Trap Cleaning, Maintenance, Installation and Sales
Our high-powered grease removal system will make short work of that mess. We can be in and out very quickly and provide odour solutions to cover and smells.
Drain Cleaning
Got a pesky clog or drainage issue? Our professional, high-pressure wash or snake can de-clog anything!
Used Oil Collection
We're a one stop solution! We can take away that used oil and dispose of it in a responsible way. Don't let your customers eat old oil!